CD Release Show July 9 at Feinstein's at Vitello's in Studio City
On July 15, 2021, Lorraina Marro releases her 3rd album with a team of some of L.A.'s finest musicians: Steve Rawlins on piano, Jennifer Leitham on bass, Grant Geissman on guitar, Steve Pemberton on drums, Dr. Bobby Rodriguez on trumpet, and Rickey Woodard on tenor sax. The album is a mix of ballads, swing, bossa novas, and Spanish songs, dealing with love – the promise of new love, loss of love, sassy kind of love, and love for all people in general. She's experienced it all and lived long enough to sing about her own truth. In a world that has had so much sadness and suffering during the past year, we can still be uplifted by music. The project includes songs written by composers such as Walter Donaldson/Gus Kahn, Arthur Hamilton, Ivan Lins, Armando Manzanero, Bob Merrill/Jule Styne, Dorothy Parker/Ralph Rainger, Joe Sample, etc.
Born and raised in Los Angeles, California, Lorraina Marro has made her mark as a classy, sophisticated and talented jazz vocalist, who is passionate about her music and committed to interpreting songs in her own style. Her early influences include Nancy Wilson, Della Reese, Dinah Washington. Linda Ronstadt, Aretha Franklin and Barbra Streisand. Lorraina Marro has a powerful voice; her vocals are warm, smooth and sultry. Her live performances display her joy in singing, her charm, warm sense of humor and genuine connection with her audience. She breathes life into the lyrics she sings, whether it be an emotional ballad that tears at the heartstrings or a lively up tempo number that makes you smile and want to tap your feet on the floor. She blends together jazz, Latin music, Broadway and R&B in a very expressive style that is all her own.
In 2015, she was honored as a Los Angeles "Jazz Living Legend."
Easily recognized on the Los Angeles nighttime singing stage for her classy, passionate and sophisticated renditions of the American Songbook, Lorraina has performed extensively on both the East Coast (Metropolitan Room, Danny's Skylight Room) and West Coast (Catalina Jazz Club, Feinstein's at Vitello's, House of Blues, Cinegrill, Gardenia) over the years. Her warm yet sultry interpretations of classic standards as well as original tunes have also invited multiple appearances on the Las Vegas stage including The Four Seasons, Aladdin and Las Vegas Hilton hotels.
In her two prior albums, she poured her life experiences into her debut CD You Must Believe in Spring and followed that with the equally heartfelt Mixed Emotions, in which she penned all the original tunes.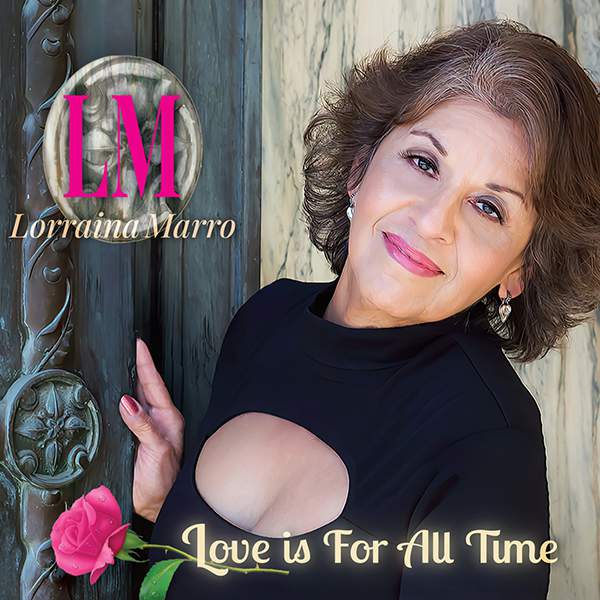 Going for Radio Adds
July 15, 2021
FILE: Jazz Vox
Suggest Tracks: 4, 5, 9 Latin 1, 2, 6, 10
Listen to: "Rain Sometimes"