JOANIE PALLATTO CAN MELT YOUR HEART DOWN TO A PUDDLE. JUST LISTEN: You can feel it gripping, easing, turning blue, then — that voice of hers, that supernal, sublime instrument of hers — will bring your heart back like a tempest before the rapture. This isn't hyperbole. It's not just that she can stunt with that thing, it's that she's so damn smart, so precise about it. When you listen to Joanie, you're under the spell of an artist in total control. There's not an excess note here, no pyrotechnics, nothing but sweetness when it's called for, that husky breath or gut-wrenching cry when it's what's needed, and don't get me started on her play — because when Joanie plays, when she lets go wordlessly and just glides and sighs and pops, it almost feels like, in her freedom, she has no limits. Ditto her other talents: She composed or co-composed all thirteen of these terrific new songs offered here, a bounty of rhythm and melody that delight with their supple ingenuity. Songs about love, about loneliness, about growing older, about life, about having fun. Every new Joanie album brings more evidence of her growing audacity as a writer, of greater confidence and authenticity. Frankly, there's not enough talk about Joanie's songwriting. There should be parades to celebrate it. And, trust me, that parade would be packed with friends and fans. Because if there's one thing that distinguishes Joanie — and her longtime collaborator and life partner Bradley Parker-Sparrow — it's their commitment to their project at Southport Records. Rather than stardom, these two have chosen community, surrounding themselves with magical musicians such as Fareed Haque, John Christensen, Eric Hines and Juan Pastor. Which makes total sense: If you could join one of these joyful sessions, if you could hover in Joanie's aura as she takes off, you would, wouldn't you? With this album, you can. Just listen.
– ACHY OBEJAS
——–
Joanie Pallatto – Bio
Passion–Performance–Production
Described by Rick Kogan of the Chicago Tribune as having "a stirring and special voice," Singer/Songwriter Joanie Pallatto has a history of 43 years as one of Chicago's leading studio voices, an independent artist with 17 albums as a leader/co-leader, and Southport Records co-chair responsible for 100's of recordings of otherwise little-documented local musical artists (Willie Pickens, Von Freeman, George Freeman, King Fleming, Bobby Lewis, Fred Anderson…)
Joanie Pallatto is a graduate of The University of Cincinnati College-Conservatory of Music (CCM.) Pallatto toured with The Glenn Miller Orchestra as a featured vocalist before moving to Chicago in 1979. Co-owner and partner with pianist/composer and husband, Bradley Parker-Sparrow at Sparrow Sound Design Recording Studio and Southport Records, Pallatto has expertise in all aspects of musical production. As a studio singer and voiceover talent, she has recorded on hundreds of Radio and TV commercials, including McDonald's, United Airlines and Hamburger Helper. As a jazz vocalist, Pallatto has performed at Chicago clubs, including City Winery, The Green Mill, Venus Cabaret Theater, Andy's and New York venues Iridium Jazz Club, Pangea and Birdland. Concert engagements have included Chicago Jazz Festival, Chicago Cultural Center, The Old Town School of Folk Music, Park West, Stage 773 and Bailiwick Theater; she was also a featured soloist with Daniel Barenboim in "Ellington Among Friends" at Symphony Center in 1999.
Awards include: Lifetime Achievement Award for Extra-Ordinary Contributions to the Music Industry, Chicago Music Awards (2021); The Coleman Award in Music Business Entrepreneurship from Elmhurst College (2018) and the Jazz Journalist Association Chicago Jazz Heroes Award, to Joanie Pallatto & Sparrow (2016.)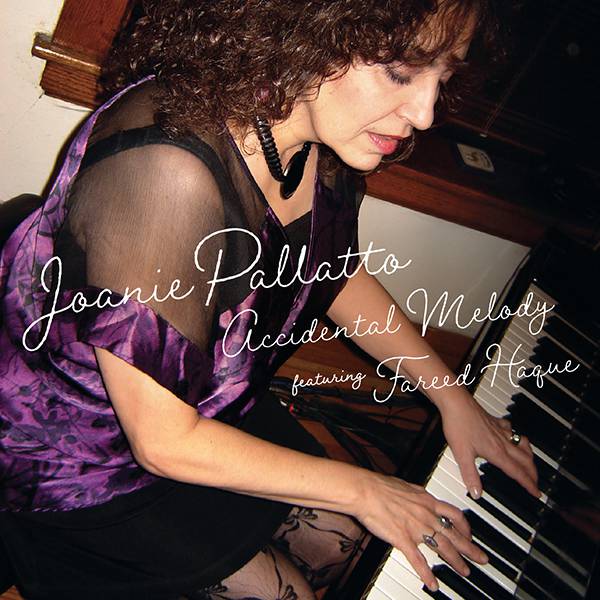 Going for Radio Adds
May 19, 2023
FILE: Jazz Vox
Joanie's Top Picks: 4,7,8,9
Listen to: "You Think You Know"