Buselli-Wallarab Jazz Orchestra has re-released their popular 2006 big band jazz Christmas Album, Carol of the Bells on Patois Records. The re-release features four brand-new bonus tracks including a new version of "I'll Be Home for Christmas", featuring legendary vocalist Everett Green who was featured prominently on the original release.
————-
In 1994, Mark Buselli and Brent Wallarab co-founded the Buselli- Wallarab Jazz Orchestra and with over 1000 public performances to their credit including a 12-year residency at the world-famous Jazz Kitchen, the BWJO has cemented their place within the historic Indianapolis jazz scene and is proud to be a part of the city's illustrious musical legacy.
Their first recording "Happenstance" (1999) met with wide- spread enthusiasm and garnered praise as a new voice in big band jazz. Of this first recording, Indianapolis jazz trombone legend J.J. Johnson said…"This is a marvelous new band with exceptional soloists and some of the most creative and satisfying writing I have heard in a long time." The band's 7 subsequent releases have been met with similar praise including their 2007 release "Basically Baker Vol. 1" which was included in Downbeat magazines 100 Best Recordings of the Decade list.
In 2017, Mark Buselli and Brent Wallarab were inducted into the Indianapolis Jazz Hall of Fame.
This past summer Buselli-Wallarab Jazz Orchestra paid tribute to early jazz icons Louis Armstrong, Bix Beiderbecke, Hoagy Carmichael, Jelly Roll Morton and The New Orleans River Kings, surrounded by primitive recording technology in a converted piano factory – the setting for some of the most famous pioneering jazz records that were made at the Gennett Studios for one of the earliest successful record labels, Gennett Records, on their 2-disc release, The Gennett Suite.
Using such classic compositions as Dippermouth Blues, Wolverine Blues, and Stardust, the Buselli-Wallarab Jazz Orchestra reimagines these legendary themes and personages for a new century. Arranger Brent Wallarab's use of extended themes, elasticized time, advanced harmonies, and plush ensemble textures boldly bring these classic compositions into the 21st century.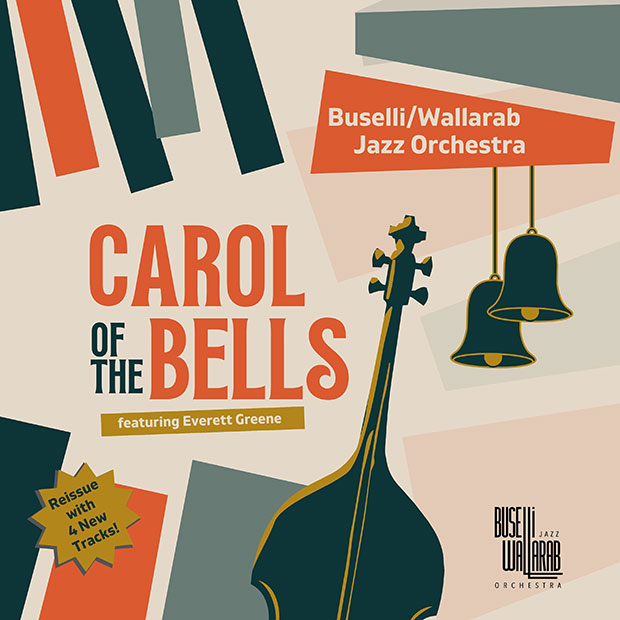 Going for Radio Adds
November 1, 2023
FILE: Jazz Winter Holiday / Christmas
Suggested Tracks:
Brent's 5, 8, 15
Kate's 6, 13