On January 22nd, 2021, my cousin died. She was 109. Her name was Margaret Chisley, and for me, this was a great loss. She had been bedridden for several years, but was still lucid and able to remember facts about my father's heritage. She was aligned with my father's generation. She remembered what her grandmother told her about being enslaved. She knew the situation when the master sold to her primary family the house in which she was still living in Alexandria, Virginia. She told me that the deed to the house was in a recipe book in the kitchen. She had numerous stories about my father and my uncles. She revered the Cole family because her mother's sister was married to my grandfather, who was the first Black detective in the history of the Pittsburgh, PA Police Department. Margaret was a secretary to a lawyer and took depositions in shorthand, while none of the other secretaries could. She was also the first Black secretary of the Education Department of Alexandria, Virginia. She would type term papers for her nieces in high school and in college. She was an incredibly skilled person. She kept all her knowledge in her head and gave it to me.
Katie Claybourne was the niece to Margaret and her caretaker when Margaret became ill. This family is a very tight and loving one. Margaret's sister had three girls and Katie, the youngest, helped her sisters when they became ill. For the last two decades of Margaret's life, Katie was there to do whatever had to be done.
BILL COLE is an American jazz musician, composer, educator and author. An admired innovator, Cole successfully combines the sounds of untempered instruments with an American art form – jazz. Cole specializes in non-Western wind instruments, especially double reed horns: including Chinese sonas, Korean hojok and piri; Indian nagaswarm and shenai and Tibetan trumpet; as well as the Australian digeridoo and Ghanaian flute. Cole is the leader of the Untempered Ensemble, a group he founded in 1992. He has performed with Sam Rivers, Billy Bang, Jayne Cortez, Julius Hemphill, Ornette Coleman, James Blood Ulmer, William Parker, Fred Ho, Gerald Veasley and others; at Carnegie Hall, Lincoln Center, Town Hall, Symphony Space and venues around the U.S. and in Europe; and has recorded for Boxholder Records (scroll down for discography).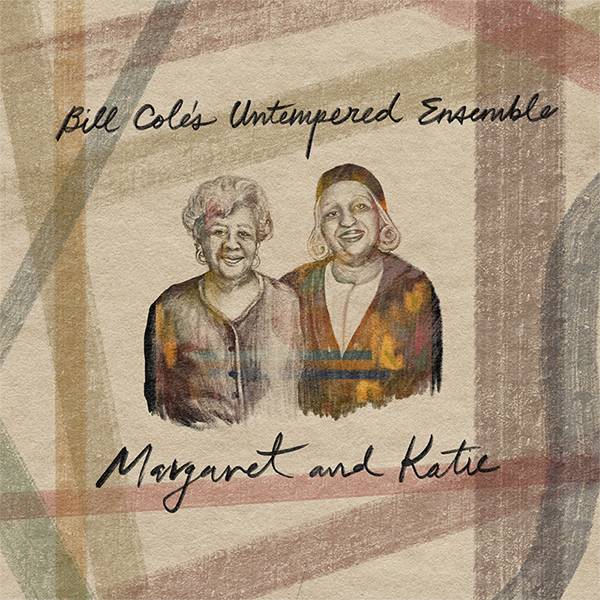 Going for Radio Adds
September 9, 2022
File: Improvisational Jazz
Suggested Tracks: 3, 4
Listen to: "One's neighbors are one's brothers or sisters"