The 4 song recording features new arrangements of classic holiday songs (The Christmas Song, A Child Is Born and The Christmas Waltz) arranged by Marshall Vente and Carey Deadman (Arranger of Josie's critically CD, "You Must Believe in Spring,) and a new cover version of "Christmas Eve Is Coming Soon," by Chicago based composer/songwriter, Richard Knight, Jr.
The recording features well known Chicago based musicians: Scott Mason, Bob Rummage, Carey Deadman, Kirk Garrison, Jim Gailoretto, Steve Eisen, Andy Baker, Alejo Poveda, Jeremy Kahn, Chuck Webb, Carey Deadman, Mark Lekas, Rich Trelease, Chris Sargent and Marshall Vente.
"A Jazzy Interlude with Josie Falbo" is an intimate musical set recorded for this special time in our lives. Having grown up on many holiday favorites, Josie wanted to share them with you. The inclusion of "Christmas Eve is Coming Soon" showcases Josie's love of new material; songs which she wanted to introduce to her audiences.
After hearing the version, Knight exclaimed: "Exquisite! I am humbled by Josie's artistry and the gorgeous arrangement.!"
Recorded at Crystall Recording by Jim Massoth. Mastered by Brian Schwab, Schawb Music. The recording, available from JF Records, is available on the website, while also being available on digital outlets across the world.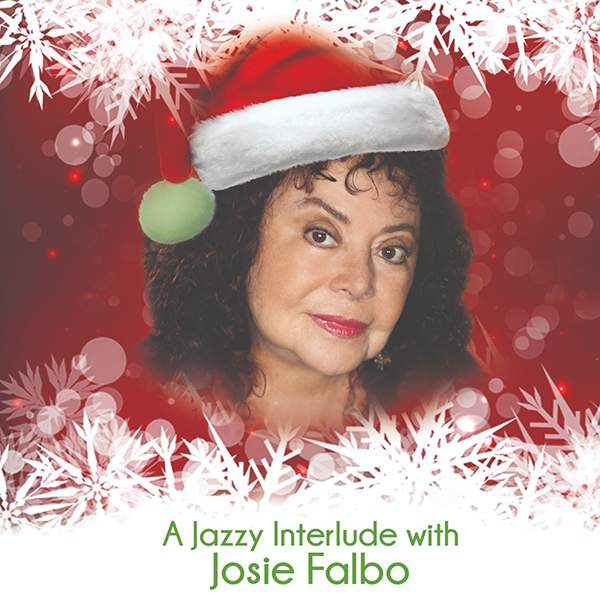 Going for Radio Adds
November 12, 2021
FILE: Holiday Jazz
Suggested Tracks: 1, 3, 4
Listen to:
" Christmas Eve Is Coming Soon"