Vocalist Josie Falbo is Chicago Taylor Street's Songbird! She returns with a new opus, "You Must Believe in Spring."
Falbo sings and swings her way through 13 must-hear tracks with new recordings of classic material from The Great American Songbook, including Billy Strayhorn's "A Flower Is a Lovesome Thing", Harold Arlen/Truman Capote's mesmerizing "A Sleepin' Bee" and the title track, "You Must Believe in Spring" where she soars with complete authenticity (Michel Legrand/Jacques Demy/Marilyn & Alan Bergman).
Producer/Arranger Carey Deadman delivers tracks for full orchestra (50+ strong!) to splendid effect, with a "who's who" of Chicago recording artists, including Jeremy Kahn on piano, Mark Colby, Jim Gailloreto, Dave Onderdonk, Mike Smith, Ernie Denov, Andy Baker, Roger Ingram, and Rob Parton. Veteran Jim Massoth is the main recording and mixing engineer at Crystall Recorders, swinging the tenor sax solo on "Just You, Just Me."
Josie Falbo's 2010 Southport debut CD "Taylor Street" is filled with her love of many forms of music, especially R&B and Jazz. Vocally she delivers with a style and sound that will amaze and impress any audience.
Signed to Vee-Jay Records in 1963, Falbo released a '45 "Leave Me Alone/Easy To Love" which served as an early catalyst for her life in music and recording. Josie's vocal career began singing in Italian and English when she was 19 months old!
As one of Chicago's most frequently heard studio singers for over 35 years, Falbo has sung on countless radio and TV commercials, including McDonald's, Sara Lee, Green Giant… the list goes on and on. The annual "Festa Italiana" on Taylor Street in Chicago always brings back a 'slice of life' for the neighborhood of Falbo's youth, where she performs each year.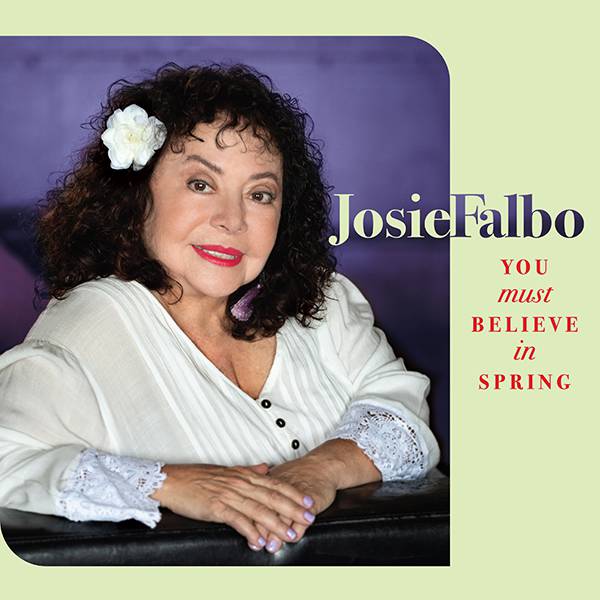 Going for Radio Adds
September 25, 2020
FILE: Jazz Vox
Suggested Tracks: ALL, esp 1, 2, 5, 12 – Latin: 2, 7 ,10, 13
Listen to: "A Sleep in Bee"