As Hope prepares for another amazing CD release party this Sept 19th at Campus Jax in Newport since returning from 2 sold out shows in Atlanta this past July 2021, can't help but reflect on the journey it has been to this point. Hope is celebrating her new album "Awaken" Summer 2021 that had been in the works since before the pandemic and is excited to bring it to you with a fabulous big band sound with special guest like horn player Tom Brown of "Jamaica funk". And guitarist Blake Aaron. She is singing great nostalgic and very hot big band tunes with a jazzy yet funky feel. Truly a wonderful album to enjoy while driving or relaxing!
Hope Diamond, jazz, and RnB performer has sung since a child in church. She has song as a headliner for four months on the Italian cruise liner the MSC with a Ukrainian jazz Trio who played nightly to international guests' way way into the night. She currently is performing with the Paul McDonald 17-piece Big band out of Los Angeles as a featured artist.
She was the opening act with the Shea Welch band for the panama Jazz festival at the Panama Canal performing with musicians from that country singing both in English and Spanish. Hope was recruited to teach English thru Jazz in Beijing, China for the private schools there who wanted a unique approach to learning American culture.
She has lent her voice to several charities and private events as the main artist performing a tribute to Billie Holiday and other female Jazz and Pop artist on stage at private events like Paramount Studios for the Cancer society and project Angel food in Hollywood at the Catalina Grill. She performs twice a year for the past 10 years for a private corporation as a Pop, Cabaret and RnB act in various beautiful venues throughout California including Disney, Hollywood academy theater and around the country.
She currently is host, designer and partner with the new quaint Jazz and Cabaret speakeasy Supper club in Cathedral City called "Frankie's Backroom Supper Club" in the Palm Springs area where she hosts Saturday jazz with artist throughout both the desert and Los Angeles county.
Her first Christmas CD called "Presence" by Hope Deans. Is available on Amazon and her first single "Never can say goodbye" is available on iTunes along with her new album Awaken!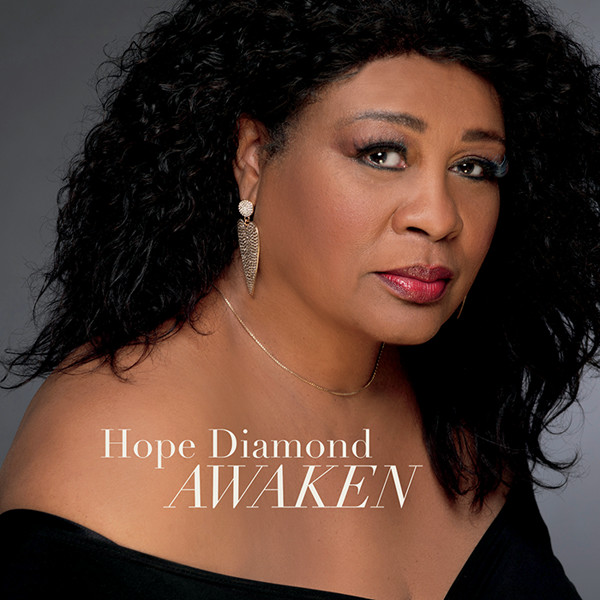 Going for Radio Adds
January 7, 2022
File: VOX JAZZ/RnB/SOUL
Suggested Tracks: 2,5
Latin: 3