A COMPILATION OF, from and for New Orleans more particularly than 2020's THE TIME WE HAVE (Meld #1).
16 tracks this year, WOMEN and MUSIC (Meld #2) each a poem or a song, and all but a few featuring New Orleans-based musicians of DON PAUL'S RIVERS OF DREAMS band, while tracks' content ranges to Brasil, Haiti, Samana of the Republica Dominicana, Reno, Nevada of 1956 and the Rock 'n' Roll United States circa 1965, and Billy the Kid and Paulita Maxwell in New Mexico Territory, July 1881.
Musicians on the album are phenomenal in the capabilities and sympathies. ROGER LEWIS and KIRK JOSEPH of the Dirty Dozen Brass Band and HERLIN RILEY play on 'Charles Neville', 'Bobè (What A Spirit Walks That Way)', and 'Maybe You See Horses'.
ALEX DE GRASSI and HAMID DRAKE join these three of New Orleans in 'Charles Neville' and become the GALLOP TRIO with Don Paul on 'Gateway' and 'The Dancers Were Bouncing.'
KIDD JORDAN and Senegal's MORIKEBA KOUYATE are the interpreting musicians on three tracks about individual women: 'I Miss My Wife', 'Hortencia', and 'Efeginia Sprinkles Breadcrumbs for Chickens on the Street.'
DHYANI DHARMA of France and the Gambia interprets 'Toward End of Candomblé' from Salvador, Bahia; Dhyani once said that he wanted his guitar to be an extension of Don Paul's voice.
Kidd Jordan, Don Paul, Hamid Drake and Alex de Grassi combined for soundtrack to compassionate filmmaker MELISSA GREGORY RUE'S documentary about three homeless artists in Portland, Oregon, each of whom is creating a movie. MARIO ABNEY, NICK BENOIT and MICHAEL TORREGANO JR. (drums-set AND trumpet; bass; keyboard respectively) improvise structurally on two excerpts from 'Like A Big Brass Band Across The Universe.'
Mario's trumpet works with RICK G. NELSON'S bass, cello, viola and violin in 'If I Could Hold The Thought Of You.'
Kidd and Morikeba return for Don Paul's tribute to the writers and intimate activists Chuck Kinder and John Sinclair, 'Word Come Down through Forbidden Radio (It Must Be Love).'
You may hear that the connecting source for this album's tracks is soulfulness. Every one of its subjects and players are distinguished by soulfulness. Every one draws from deep roots and all-in, all-out aspirations for expression. You may find your own special lights.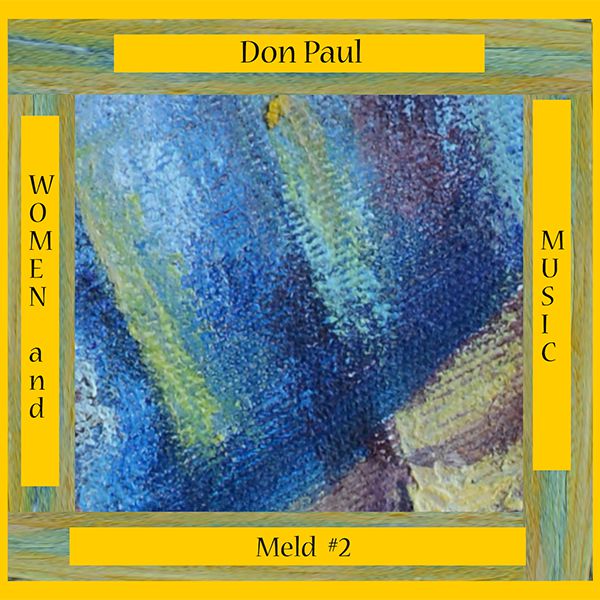 Going for Radio Adds
November  12, 2021
FILE: Jazz