In her career so far, Ana Nelson has shown that she has equal skill and sensitivity in playing jazz, classical and Latin music whether on alto-sax or clarinet. She has mellow tones on her instruments but also displays inner passion in her improvisations.
Bridges, her first full-length release as a leader, features the up-and-comer on seven of her originals. She is joined by pianist Jamaal Baptiste on six of the seven selections, and bassist Brendan Keller-Tuberg and drummer Carter Pearson on the first four numbers.
About the album, Ana says," As a classical musician who fell in love with jazz, and then later discovered Brazilian music, it's difficult for me to label this album as any one specific genre, as I view it more of a melding of music and people I love. The title, Bridges, is my way of reflecting that cross-blending. I hope that my album can exemplify the connection between genres, people, and the personal joy and empowerment that creating original music brings me."
Bridges begins with "Wanderlust," a performance that starts peacefully and then becomes more passionate as it evolves. It serves as a fine introduction to the solo talents of Nelson and Baptiste. The leader switches to clarinet for "Waltz," displaying excellent technique and a warm sound during the somber piece. "LCB," named after the initials of her family members, has a singable and playful melody highlighted by fine interplay between the altoist and the pianist. The ballad "Blue Flower" which has Nelson and her trio joined by a string quartet, sets a mysterious mood that is quite haunting.
The music changes to pure joy on "NelBap Choro," a clarinet-piano duet that will delight fans of Brazilian music; it is difficult to listen to it without smiling. "Let The Light In," which has Ana Nelson's clarinet accompanied by the string quartet, has a sweet melody that brings out some very expressive clarinet playing.
Bridges concludes with "Fruit Of The Groove," a straight-ahead cooker in which Nelson's alto swings hard along with pianist Baptiste, her father and tenor-saxophonist Bill Nelson, bassist Jeremy Allen and drummer Steve Houghton, bringing the release to an infectious close.
Ana Nelson, who is based in Bloomington, Indiana, has picked up quite a bit of experience in her career thus far. She has performed with the Buselli- Wallarab Jazz Ensemble, Michael Spiro's Descarga 5, and the Louisville Orchestra, and has recorded with Bootsy Collins, the Liberation Music Collective, the Oberlin Orchestra, and the IU New Music Ensemble. In 2020, she was awarded the Earl Hines Outstanding Soloist Award presented by Wynton Marsalis at the inaugural Jack Rudin Jazz Championship. Nelson co-founded the NelBap Duo with pianist Jamaal Baptiste which specializes in jazz and Brazilian song arrangements. In addition, she is involved in performing new modern clarinet works and has become an influential educator.
In 2017 Ana Nelson recorded her debut EP, Wanderlust. With the release of Bridges, she has taken a large step forward and is clearly destined for an important musical career.
personnel on Ana Nelson – Bridges
Jeremy Allen (bass):
Jeremy Allen is Eugene O'Brien Bicentennial Executive Associate Dean and associate professor of music in jazz studies at the Indiana University Jacobs School of Music, where he has served on faculty since 2006.
A Grammy-nominated bassist, he has performed in the United States and abroad with such jazz luminaries as Fred Hersch, Mike Stern, David Liebman, Kenny Wheeler, Bob Brookmeyer, and George Garzone. DownBeat magazine describes his playing as "worthy of Jaco Pastorius."
Current projects include the AHA Trio (modern jazz), Corey Christiansen's Lone Prairie Band (jazz/rock/folk fusion), and Ritmos Unidos (Afro-Caribbean jazz/funk). Allen has been invited to perform at the Indianapolis Jazz Festival, the Ballard (Washington) Jazz Festival, the Shanghai International Jazz Camp, and numerous jazz education conferences. He has presented master classes and papers at colleges, universities, and high schools across the U.S. and in the United Kingdom.
As a recording artist, Allen can be heard on releases by Origin Records, Cadence Records, Patois Records, Artists House Music, and his own label, Watercourse Records.
Steve Houghton (drums):
Internationally renowned jazz drummer, percussionist, clinician, author, and educator, Steve Houghton initially received acclaim at age twenty as the drummer with Woody Herman's Young Thundering Herd. Since then he has shared stage and studio with luminaries Freddie Hubbard, Gary Burton, Clay Jenkins, Shelly Berg, Dave Samuels, Toots Thielemans, Christian McBride, Toshiko Akiyoshi, Les Hooper, Bob Florence, Lyle Mays, Bob Sheppard, Billy Childs, Bobby Hutcherson, Pat LaBarbara, Bill Cunliffe, Arturo Sandoval, Steve Allee, Joe Henderson, Ray Brown, Lou Fischer, Stefan Karlsson, Karrin Allyson, Dianne Reeves, Rosemary Clooney and Maureen McGovern.
As a band leader Houghton's discography includes: The Manne We Love: Gershwin Revisited (TNC), a release of John Williams' charts for big band and quintet, the Steve Houghton Quintet Live @ the Senator (Jazz Compass), Windsong (SHPERC Records), Remembrances (Warner Bros.), and Steve Houghton Signature (Mesa-Bluemoon). In total Houghton attributes more than one hundred recordings to his credit as a participating artist. As a classical percussionist, Houghton has performed with the Boston, and Philadelphia Pops orchestras, U.S. Army Band, as well as the Hollywood Bowl Orchestra. He frequently appears as a soloist with numerous orchestras and wind ensembles throughout the world.
As an author, Houghton's publications boast more than thirty educational books, videos and DVDs including: Drumset 101, Kid's Drumset Course- books 1 & 2, Essential Styles- books 1 & 2 , The Ultimate Drumset Chart Reading Anthology (Alfred), Play and Teach Percussion (GIA), and The Drumset Soloist (WB), and his latest project, Rhythm Section Workshop for Jazz Directors (Alfred) is a DVD-book series that addresses the entire rhythm section.
Houghton is the former Professor of Percussion and Jazz at Indiana University's Jacobs School of Music. In addition to his academic duties, he presents clinics and master classes to students around the world; most recently China, New Zealand, Australia and Taiwan. Houghton is the Immediate Past- President of the Percussive Arts Society (PAS) and endorses Yamaha drums and percussion, Zildjian cymbals, Vic Firth sticks and mallets, and Remo world percussion products and drumheads.
Jamaal Baptiste (piano):
Pianist, composer, and arranger Jamaal Baptiste grew up on the island of Aruba, a nexus for the music of the Americas and Europe. He is comfortable performing in a wide range of musical settings with experience in Jazz, Blues, R&B, Gospel, Latin, Brazilian, and Caribbean music. In 2013, Jamaal was a jazz fellow at the Steans Music Institute under the tutelage of David Baker, Curtis Fuller, Nathan Davis, and Rufus Reid. He is an original member of Ritmos Unidos, a collaboration from seven-time Grammy nominee and percussionist, Michael Spiro. Jamaal performs with the NelBap Duo, and is a member of the Batuquê Trio based in Bloomington, Indiana. In 2016, he graduated with a master's degree in jazz studies at the Indiana University Jacobs School of Music. Currently, Jamaal is pursuing a Doctor of Philosophy in ethnomusicology in the Department of Folklore and Ethnomusicology.
Bill Nelson (tenor sax):
Bill Nelson is an active woodwind performer and music educator in the Fox Valley, WI area. He taught band in the Ripon WI Area School District for 32 years and now currently teaches in the Xavier School System in Appleton.
Bill has also been teaching applied clarinet and saxophone at Ripon College since 1988. He received his BA in music education from UW-Parkside in 1987, and attended the Berklee College of Music in Boston in 1982/83 studying with Billy Pierce and Andy McGhee on saxophone.
Bill writes for and leads small group music projects that vary from duo to quintet throughout the Fox Valley, and has also been a Wisconsin State Honors Jazz Ensemble saxophone coach for 5 years.
Carter Pearson (drums):
– drummer based in Bloomington, IN
– senior at IU Jacobs School of Music majoring in Bachelor of Music in Jazz Studies
– has performed in the Plummer Jazz Quintet at IU directed by Greg Ward and alongside musicians including Orrin Evans and Melissa Aldana
– other projects groups include Brendan Keller-Tuberg's "Branches" and Sam Butler's "Spoken Thoughts."
Brendan Keller-Tuberg (bass):
Brendan Keller-Tuberg (he/him) is a bassist and composer from Canberra, Australia. Now based in Bloomington, Indiana (where he is a doctoral student at the Jacobs School of Music), Brendan strives to combine and recontextualise genre aesthetics to make an unclassifiable, hybridist whole. In his career, he has been lucky enough to share stages with jazz luminaries such as Melissa Aldana, Emmet Cohen, Orrin Evans, Greg Ward, Walter Smith III, and more. As a leader, his latest album In Spite Of It All (Shifting Paradigm Records, 2021) took equal influence from Mary Halvorson, Andrea Keller, Godspeed You! Black Emperor, Black Midi, and Adrianne Lenker.
Garrett Fasig (tenor sax):
Garrett Fasig is a jazz saxophonist and composer currently studying at the Jacobs School of Music at Indiana University. During his time there he has written and recorded music with the Brent Wallarab Jazz Ensemble, John Raymond Ensemble, Greg Ward Large ensemble, and the Plummer Jazz Quintet. He has also had the opportunity to perform alongside world-class musicians including Walter Smith III, Oliver Nelson Jr., Dayna Stephens, and Steve Houghton. Garrett graduated in 2021 with a Bachelor of Music in Jazz Studies and is continuing his education at Indiana University pursuing a Masters of Music.
(String Quartet Musicians below)
Marina Alba López (violin):
Marina Alba López was born in Madrid to a family of musicians and started to play the violin at the age of 7. She is currently a junior at the IU Jacobs School of Music, where she studies with the world-renowned pedagogue and soloist Grigory Kalinovsky. At JSOM she is a member of the newly formed Morisot Quartet, with whom she is part of the Advanced Chamber Seminar, conducted by the Pacifica Quartet.
Marina holds the Young Premier Artist Scholarship and the E H Claus Scholarship. She has won the III International Violin Contest Forum Musikae and the Moritzburg Festival XIX Century Chamber Music Akademie Preis in 2019.
Marina is an active supporter of new music and has premiered several pieces, as well as being a jazz vocalist. She sings a wide range of styles within this genre, including Brazilian Bossa Nova and Latin Salsa. She is building up her vocalist career at the Jacobs School of Music where she is the lead singer of Wayne Wallace's Latin Jazz Ensemble.
Jodi Dunn (violin):
Jodi Dunn has been playing violin since the age of 4. Currently, she is a senior at the Jacobs School of Music at Indiana University, where she studies under Grigory Kalinovsky. Jodi has participated in numerous competitions, winning third place in the American Protege international Competition, and Runner-up in the Lois Lyman Concerto Competition where she performed with full orchestra.
Alice Ford (viola):
Alice Ford is a violist from Bloomington, IN currently studying at the Indiana University Jacobs School of Music under Atar Arad. As a member of the renowned IU Jacobs Virtuosi, she has performed all over the Americas, from the opening ceremony of the 2019 ASTA national conference in New Mexico to the Kirchner Cultural Centre in Argentina. In addition to her classical studies, she loves folk music of all kinds, and has recently taken up Irish fiddle.
Kevin Flynn (cello):
Kevin Flynn is a Doctoral Candidate at the Indiana University Jacobs School of Music, and received the Eva Heinitz Memorial Fellowship as assistant to his teacher Emilio Colón. He received his Master of Music from Indiana University, and a double Bachelor of Arts in Cello and Philosophy from Grand Valley State University, studying under Pablo Mahave-Veglia. He has played in venues from Constellation Chicago to Yellowstone National Park and Old San Juan's Castillo San Cristobal and his first commercial recording as a member of the Grand Valley State University New Music Ensemble, a CD of newly-commissioned works celebrating the centennial of the National Parks Service, was released in April 2020 through Innova Recordings.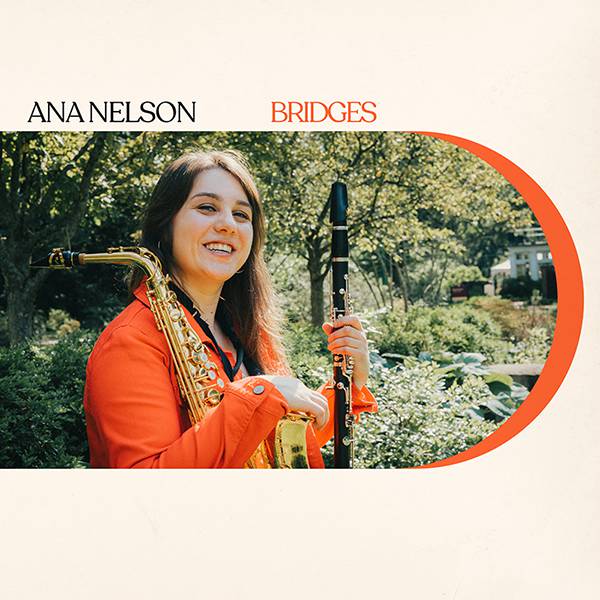 Going for Radio Adds
September 9, 2022
FILE: Jazz
Suggested Tracks: 7, 6, 5, 4