My father gave a speech for several different events that was entitled "There Really Was a Camelot." In the speech, he talked about how the "Sugar Hill" section of Harlem was a magical place and how his parents, Wilfred and Nettie Weekes owners of "Weekes Luncheonette," which was located at 155th and St. Nicholas Avenue, were its king and queen. "'Round Midnight – Re-imagined" is my celebration of the fairytale that Daddy made New York become in my heart and mind, and, with vignettes set (primarily) on a Summer night in New York, the listener gets a peek into the mostly imaginary lives of a few in "the city that never sleeps."
 HAZEL'S HIPS starts the album as an acknowledgement of my real-life family history celebrating my grandparents' diner as well as the romance that bloomed there when a young Sidney Poitier set his eyes upon my Aunt Dolores, who was waiting tables there.
 The romance was significant enough to be mentioned in Mr. Poitier's first memoir "This Life," where he speaks of the restaurant, and names each of my aunts by name. My Aunt Dolores, who became his fiancee, is described as "The Angel of the Luncheonette." (They never married, because my grandmother did not approve of the marriage, because she was afraid that my aunt, who was attending Hunter Collage at the time, would forever have to support a "struggling actor.")
 SUMMER SAMBA Now that dinner is done, a young woman spends the evening with the new man in her life. She is excited and giddy with its newness and skips through her wish list of qualities hopefully wonders if this is "The One."
 CRISTO REDENTOR/I WANT JESUS TO WALK WITH ME On this same summer night, someone strolling finds himself in the massive shadow of St. John The Divine, and moved by its majesty, history, and symbolism, he is spontaneously moved into evening prayer.
 SISTERMOON/SUMMERTIME On this moonlit night, Downtown, in Battery Park, we find another soul gazing upon the "Lights of the River Hudson" (a poem written by my father at 16 when riding on the Staten Island Ferry with his then girlfriend Gypsy Marpessa Dawn Menor – perhaps best known for her role in "Black Orpheus – Really! It's true!). Our character in this scene contemplates the complexity of his romance and the yearning for his loved one.
 MY ROMANCE It's quiet time for one mature loving couple. They have slipped away from the sounds of The City to celebrate their special need for only each other.
DON'T YOU FEEL MY LEG A group of buddies are out for a night on the town and find themselves in a nightclub where they are in the presence of a sassy blues singer who entices them with the lyric.
 THE BAR SUITE (As a young man, my father was a singer, who idolized Frank Sinatra, and "The (Gal) That Got Away" was his favorite to sing.) This trio of songs is a tribute to my father, and is ideally intended to be played back-to-back.
The Bar Suite introduces the listener to the primary character of the album. Unlike the others in the story, when we meet her, it's the middle of this summer day. She has driven into to town to drown her sorrows from afternoon until the middle of the night.
SOMETHING COOL
ONE FOR MY BABY
THE MAN THAT GOT AWAY
LOVERS The Streets of New York are empty, and a giddy couple is skipping down Park Avenue and find everything around them shiny and bright.
'ROUND MIDNIGHT "In the wee small hours, " back in her Long Island home, our lady from "The Bar Suite" has one final lament. While heartbroken, she's not completely undone, and so, she sings this siren song hoping, that her lover will return.
MORE THAN YOU KNOW The last cut, the listener gets to pick the scene. Is this a newly engaged couple? Did our Lady from Long Island hear a key in her door? You decide.
My father attended The High School of Music and Art where he sang and played the trombone. After graduating from Manhattan College, he was drafted into the United States Army. While stationed in Germany as a draftsman, he also sang. He was offered a recording contract, which he declined. He went on to become an aerospace engineer, and became the first Black Deputy County Counsel and the first Assistant County Counsel in the County of Los Angeles.
 My father died 4 years ago. I miss him a lot! Framing the album in this way gave me another chance to celebrate him.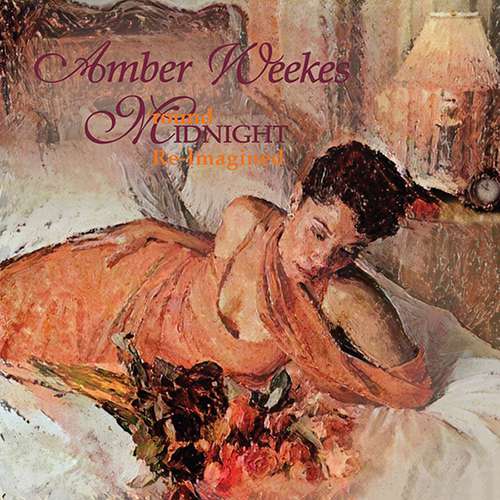 Going for Radio Adds
May 14, 2021
FILE: Jazz Vox
Suggested Tracks: 3,4,6,10 Lat 2,11